KEYNOTES ICNcT 2023
Prof.dr.ing.dr.ec. Stelian BRAD, Technical University of Cluj-Napoca, Romania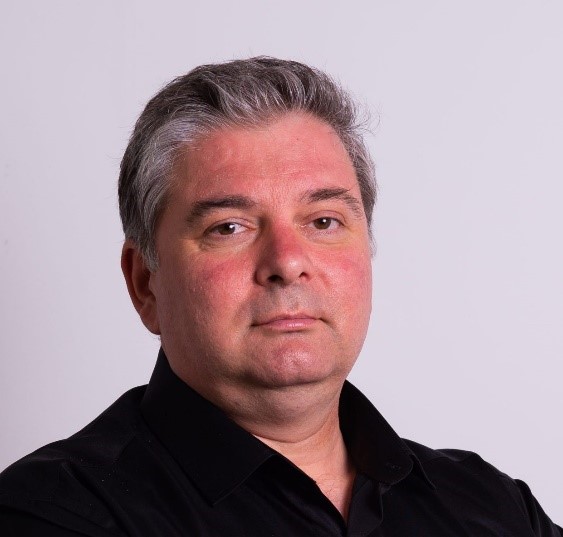 Stelian Brad is a recognized authority in the IT and robotics sectors, with dual PhDs in Engineering and Economics. As a University Professor at the Technical University of Cluj-Napoca, specializing in robotics and innovation management, he is at the forefront of academic research and education. In his role as CEO and entrepreneur, he has spearheaded global business strategies across many countries, emphasizing innovation and R&D. A pioneer in innovation, Stelian has led many R&D activities and introduced process innovations. His extensive experience in cluster management has been marked by organizational innovations and robust project management frameworks. Notable for his work in intelligent robotics and inventive design, Stelian has been an invited speaker at many international forums and events. His expertise encompasses a range of cutting-edge technologies such as industrial and social robotics, AI, machine learning, deep learning for inventive design, and innovation engineering, establishing him as a versatile expert in the tech industry. He is president of the Cluj IT Cluster, President of the European TRIZ Association ETRIA, Coordinator of the digital innovation hub eDIH4Society, and members in several national and international bodies, including AI and innovation.
Presentation abstract:
Breaking the Mold - Inventive Design and AI at the Forefront of Nonconventional Manufacturing Technologies
The keynote speech by Prof. Stelian Brad explores the transformative synergy between Artificial Intelligence (AI) and Inventive Design in the context of Nonconventional Manufacturing Technologies. Highlighting real-world applications in 3D printing and bio-inspired fabrication, the speech argues that the integration of AI and Inventive Design can serve as a catalyst for groundbreaking advancements in manufacturing technologies. The speech offers a perspective of how AI algorithms and Inventive Design methods are combined to handle complexity and complicatedness in design advanced manufacturing technologies. One of the unique aspects of the speech is its holistic approach, which goes beyond the technicalities to consider societal and economic implications, too. It also provides a future outlook, contemplating the trajectory of these intersecting technologies and their potential to redefine manufacturing paradigms. Case studies in areas like 3D printing and 3D laser machining are introduced to substantiate the theoretical frameworks, making the discussion both grounded and relatable. The speech serves as a seminal discourse on the future of manufacturing, emphasizing the revolutionary impact of integrating AI and Inventive Design to create more intelligent, streamlined, and eco-friendly manufacturing methods.
Dr. Balázs BARTA, am-LAB, Pannon Business Network, Hungary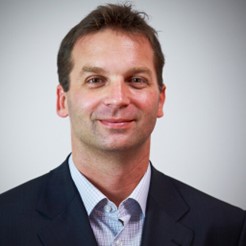 Balázs Barta graduated as economist at the Budapest University of Economics. He had executive management studies at Wharton (USA) and Insead (France). It was followed by a PhD, that he earned summa cum laude at Material Science and Engineering Institute of University of West Hungary. He started to work at a multinational company in various positions, up to Trade Marketing Director. In 2007 he established Pannon Business Network, that is a research transfer organization. Digital innovation hub of PBN was founded in 2017, that is called am-LAB. As a result of constant development it was awarded the best DIH in Europe in 2021. In 2020 an additional division was established, where the focus is on digitalization in social care. Under his management 95 international research and partnership projects have been implemented with over 450 European partners. He holds multiple positions, like member of the advisory board of EIT Manufacturing East GmbH in Vienna, national representative at the Chamber of Industry and Trade.
Presentation abstract:
am-LAB - project results and best practices in the field of digital manufacturing
am-LAB was founded in 2018, with the goal to act as a practical, tangible demonstration and experimentation site for digitalization. The first focus area was 3DPrinting and 3DScanning. The objective was rapid prototyping, reverse engineering – series on new products were launched, from start-up ideas to agricultural spare parts development. It was followed by robotics in 2019, dominantly collaborative robots, mobile robots, drones. From autonomous warehouse stock management to PCB quality control the portfolio was broad. The next stage came with 3DAnimations and CGI technologies. It enabled new commercials, product featuring, followed by augmented reality and recently mixed reality. The individual technologies were closed by data science. Data science education was provided for 6 months, for the entire organization, to enable and catalyze data-driven applications. Market researches, predictive statistics, neural network solutions are being developed. The latest stage of technological evolution started in 2021, with an autonomous manufacturing line, on which experimentations and new feature developments have come to life. Digital twin, zero waste manufacturing, AR-based data visualization, virtual layout planning are demonstrated.